Orthopaedic Implants for Malawi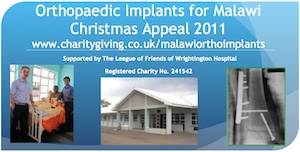 The purpose of this appeal is to help supply implants to the main hospital in Malawi that performs most of the fracture fixations in the country. (Queen Elizabeth Hospital, Blantyre)
Currently the hospital does not buy any implants due to a lack of resources, they are all purchased through donations.
Three trained orthopaedic surgeons work together at the hospital, and would really benefit from help with a supply of implants, which are purchased from India as they are a fraction of the cost of UK implants but are good quality.
A donation, could really help a patient with a broken bone to remain active, mobile and pain free.
To Donate please go to: www.charitygiving.co.uk/malawiorthoimplants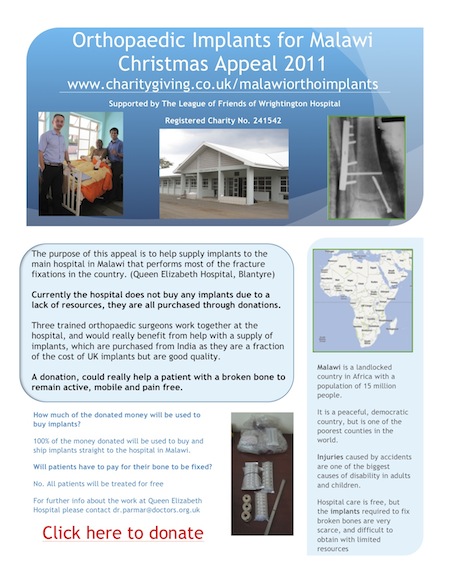 ---